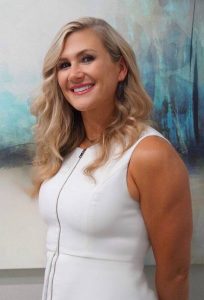 Dr. Lauren Standefer MAGD
Dr. Lauren Standefer is a native Texan and proud of it! She graduated in the top of her class from Duncanville High School and then attended Texas A&M University, where she received her Bachelor of Science in biomedical science. Dr. Standefer is a fourth-generation Aggie and very proud of her alma mater. Gig'em Aggies!
While at Texas A&M, Dr. Standefer was very active in Fish Camp as a counselor and was a member of the national service organization, Omega Phi Alpha. Serving others was key in drawing Dr. Standefer to dental school, and she went on to attend the prestigious Baylor College of Dentistry. There, she served as vice president of the Texas Association of Women Dentists.
She is currently a member of the American Dental Association, Texas Dental Association, Collin and Dallas County Dental Society, Academy of General Dentistry, Spear Study Club, Modern Texas Dental Study Club and the Seattle Study Club. She completes more than 10 times the amount of required continuing education each year. Dr. Standefer has achieved her Fellowship in the Academy of General Dentistry and obtained her Mastership in June 2016. Dr. Standefer has been a Preferred Provider with Invisalign® and can place dental implants. If you are ever interested in a new smile, Dr. Standefer has been trained in cosmetic dentistry and smile design through the Scottsdale Center for Dentistry. She is well trained in functionality as well as aesthetics.
When Dr. Standefer isn't in continuing education or at the office, she enjoys live music, fitness, tennis and skiing. Dr. Standefer does volunteer work in the community. She also loves spending time with friends and family and her rescued pets. Dr. Standefer wants to make you smile by making your dental experience a positive one. Dr. Standefer feels blessed to work in dentistry and looks forward to assisting you with your oral health.
Click here to learn about Dr. Standefer's accreditation with MAGD!
---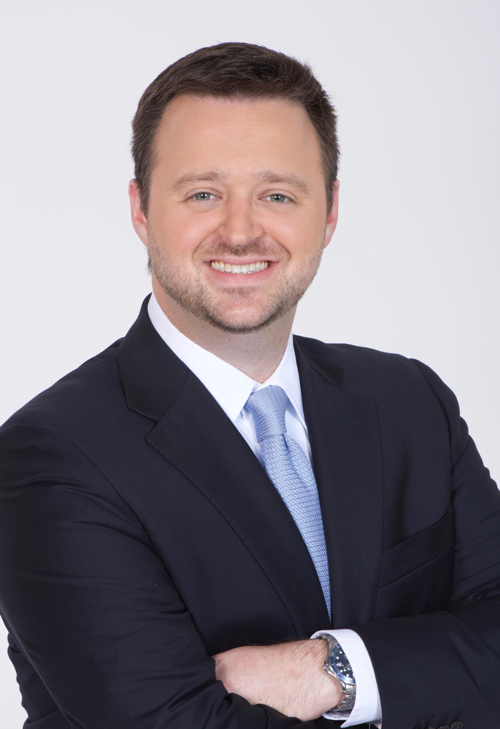 Dr. Jeffrey Pope
Dr. Jeffrey Pope received his Bachelor of Science in mechanical engineering from Southern Methodist University in 2005, his Doctor of Dental Surgery from Baylor College of Dentistry in 2009, and his Master of Science in oral biology and Certificate in Periodontics from Baylor College of Dentistry in 2012. Dr. Pope is a Board Certified periodontist by the American Academy of Periodontology. In addition to maintaining a private practice limited to periodontics, minimally invasive surgery and implant dentistry, Dr. Pope is an adjunct clinical professor at Texas A&M College of Dentistry teaching implant placement and bone augmentation procedures to post-doctoral residents. Dr. Pope has authored and co-authored numerous publications that have appeared in periodontal, hygiene and dental journals. Dr. Pope has been named on D Magazine's Best Dentist list and Texas Monthly's Super Dentists list since 2017.
---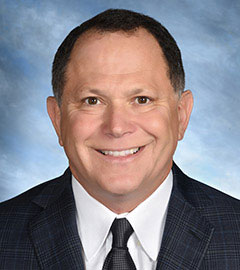 Dr. David Roberts
Dr. David Roberts received his Doctor of Dental Surgery from the University of Illinois Dental School in 1985. He then spent two years in a dental residency at the University of Texas Health Science Center in San Antonio.
During his residency, he discovered his passion for dental and implant surgery. Dr. Roberts has extracted over 150,000 teeth and performed over 25,000 sedation procedures over the last 34 years of his career. He is currently serving as an adjunct assistant professor at the University of Texas Health Science Center in San Antonio. He lectures nationally in the area of general dental surgery and travels to dental offices around the Metroplex to help serve his colleges.
When he is not taking care of his patients, Dr. Roberts enjoys spending time at home with his family. Each of his four children are involved in numerous sports and activities, which keep the Roberts family busy. Whenever he gets the chance, Dr. Roberts enjoys playing tennis and is known to take the occasional excursion "Top Gun" style as a passenger in a fighter jet.
Meet Our Team
Meet our friendly and talented team of dental professionals. Our dentists and team are ready to provide you with personalized and compassionate dental care in McKinney, Texas. Call our office today at 972-542-8733 and schedule an appointment with Dr. Lauren Standefer and associates!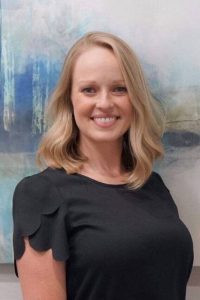 Allison
Allison has been a certified dental assistant since 2006. She is originally from San Diego but is now a Southern belle. She enjoys educating patients and making sure they are comfortable during their appointments. When she is not coordinating appointments for patients or tapping into her creative side with marketing for the office, she is basking in the sunshine while riding her horse, trying out new restaurants or relaxing at home with her puppy dog.
---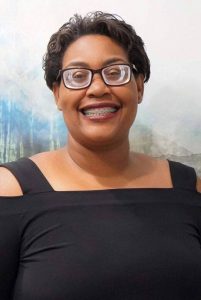 Waynee
Waynee has enjoyed living in McKinney since 2004. She has been with our office since November 2005. Waynee started as a dental assistant and now handles various front office duties. You may still see her occasionally assisting as she enjoys spending time with our patients and learning new techniques as technology progresses!
---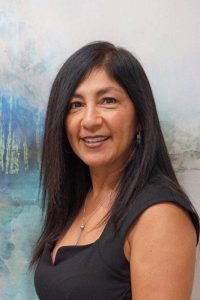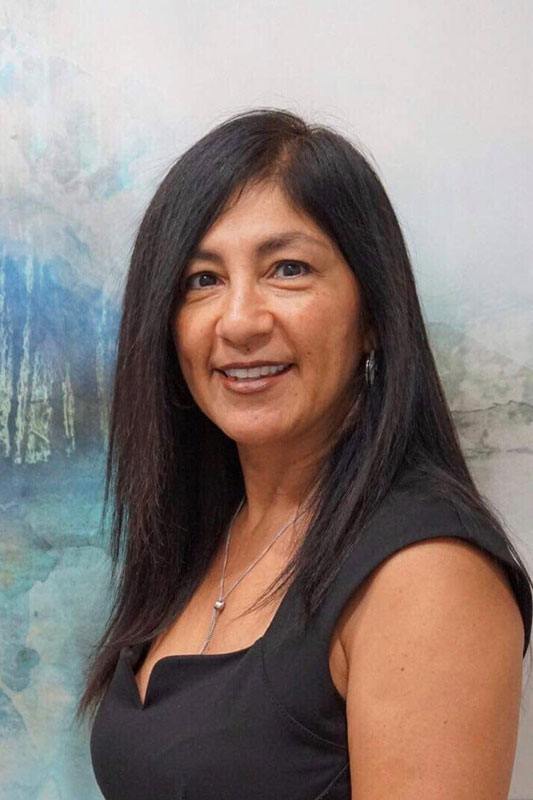 Leticia
Leticia has been working in the dental field since 2004. She works at our front desk, where she enjoys helping patients with their questions and concerns. When Leticia is not at the office, she loves spending time with her two adult kids, Marcos and Samantha, traveling when possible and hearing live music.
---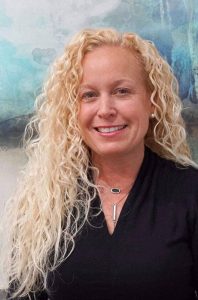 Amanda
We are so excited to announce Amanda as our newest administrative team member. She is originally from Maryland, but got to Texas as quickly as she could. While she has over 25 years of experience in education, Amanda is very excited to learn more and expand her knowledge in the dental profession. She loves building relationships with her team and patients. When she isn't helping her team or busy assisting with patients at the office, she enjoys being with her family at the lake in the sunshine, DIY crafts, and trying new recipes for dinner.
---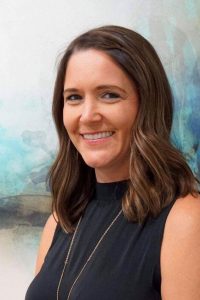 Jennifer
Jennifer is originally from Louisiana but is proud to now be a true Texan! She has been a hygienist since 2004. She loves getting to know and serving her wonderful patients. She is married and has two beautiful daughters, Lilah and Jules. In her free time, she enjoys being outside, relaxing by the pool, working out, and spending time with family and friends.
---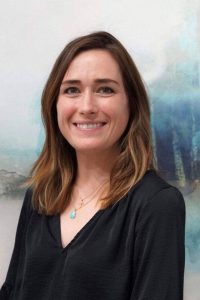 Jessicah
Jessicah graduated in 2013 from Indiana University – South Bend with a Bachelor of Science in dental hygiene. Her mission is creating an overall experience that has patients genuinely enjoying their hygiene visits. She believes that an educated, informed patient is a comfortable patient. When Jessicah isn't helping patients achieve their optimal dental health, you can find her on the lake bass fishing with her husband, Tanner, and loving on their two beautiful daughters, Emma and Eva.
---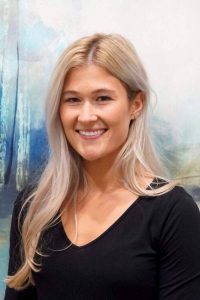 Summit
Summit grew up in Oklahoma. She moved to Texas and began working in the dental field in 2009. As a hygienist, creating a pleasant and comfortable environment for her patients is something she is passionate about. When Summit isn't helping and getting to know our patients, she enjoys spending time with her family, outdoor activities, and watching the Dallas Cowboys!
---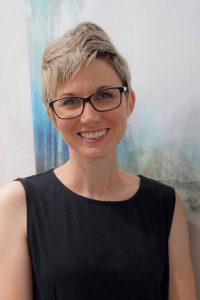 Stephanie
Stephanie is a trained dental assistant that has been with our office since 2001. She wants to make our patients' visit a pleasant experience as she works with Dr. Standefer. Stephanie hails from Oklahoma and is the mother of two children, Jake and Isabelle.
---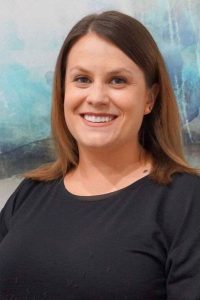 Kirby
Kirby has been a certified dental assistant since 2012. She received her RDA license after completing a course at the National School of Dental Assisting in Frisco. She enjoys assisting the doctors to create a smile that our patients are proud to have. When Kirby has free time, she like to go on hikes with her puppies or go to the lake with her husband and 8-year-old son.
---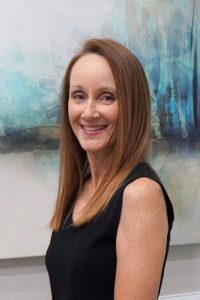 Lana
Lana grew up in Blue Ridge and has been a proud Texan her whole life. She has been in the dental field for over 20 years and loves using that experience to help every patient smile and feel comfortable during their treatment. When Lana isn't hard at work, she is busy mudding in her Jeep, hiking, working out or snuggling with her fuzzy babies. Lana is happily married and has 2 children.